Cutting-edge software development
Based in the Zaanstreek (Amsterdam Area). Delivering to the world.
Our focus goes beyond Amsterdam
We are located in the Zaanstreek, part of the metropolitan area of Amsterdam. We serve companies mainly situated in Amsterdam, Zaandam, The Hague and Rotterdam and other cities in the Netherlands. However, our customer base is not limited the Netherlands, as other European and Asian companies use our software-related services aswell.
We have created a multi-disciplinary thinking based on knowledge we've adopted from customers in different industries over the years. One cannot build software to optimise processes without exactly knowing the very details, so we dug into many industries key processes.
We currently hold a lot of knowledge in – yet not limited to – the following industries:
Payment Services
Real-Estate
Retail
Commodity trading
Fashion
Airlines
Travel
Also, take a look at our showcase with highlighted projects.
Our mission
ClickSmash aims to create software solutions that make our customers leap forward, continuously.
Our background in a nutshell
An extraordinary start through innovation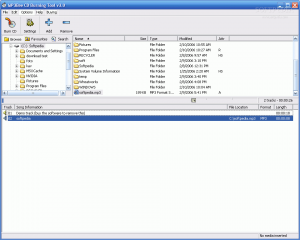 Founder Brian Sahertian, MSc. BICT. started ClickSmash, formerly known as Sahertian Software, when he was aged 16. He was granted an emancipation for business by a subdistrict court judge in the Netherlands.
Sahertian Software started off by creating shareware software programs. With the success of MP3Bee CD Burning Tool, a software program that innovatively enabled burning MP3 directly onto Audio CD's, the software gained market share, mainly in the USA. Big players such as Ahead nero stayed behind for a long time. Several thousands of licenses were sold and the software was given several awards such as from Tucows Inc.
The shift towards online solutions
Because of the fragmentation in used computer platforms (like Windows, Mac, Linux, but also mobile platforms) and the strong growth in internet usage, we soon adopted the focus on platform-independent and online software solutions. With that borne in mind, a new vision arose: "Software should work for everyone, everywhere and anytime". That vision drove us into the multi-disciplinary company we still are today.