Lottery registration tool for Oude Kerk Amsterdam
A tiny project we delivered as per last minute request
For Oude Kerk Amsterdam, a dutch Museum, we've done a tiny project in which we've created a custom online lottery registration tool for the Playing the Cathedral event. It facilitates the registration of participants and generates unique participation codes. We could have done a random drawing script, but we have to admit that Oude Kerk has done a great job with a more tangible solution.
"We live in a digital world"
The actual drawing was a real life one that was held in this beautiful and oldest building of Amsterdam. They used a glass bowl with hunderds of rumpled papers with unique codes from the online lottery registration tool, waiting for the potential winners to be drawn.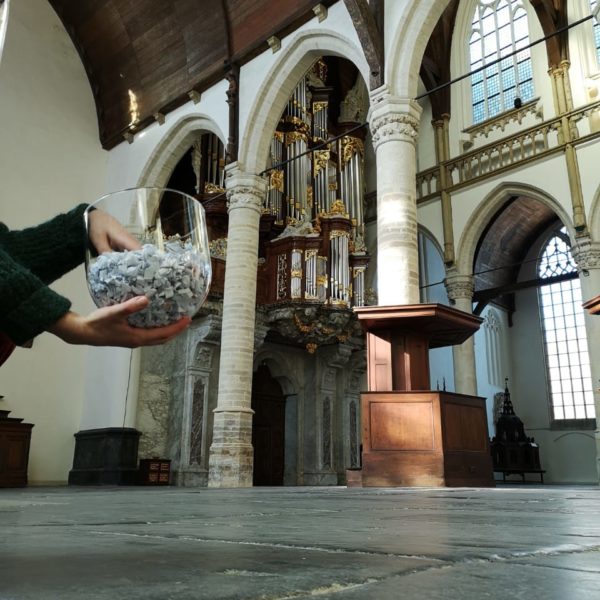 The digital world is great. Combining it with old traditions sometimes makes it better 🙂
The museum website was developed by us as well. The lottery registration is still accessible from a separate url, however it is closed for registrations.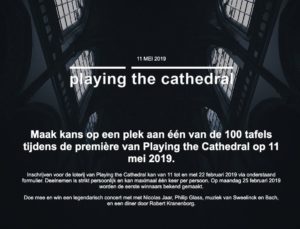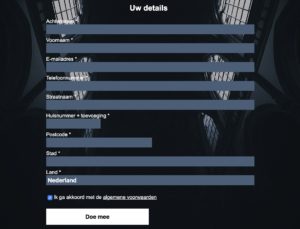 Fun fact:
Lotteries are known to held at the Oude kerk as early as 1558! This hand-coloured woudcut is listed at the Rijksmuseum in Amsterdam.