Beoordeel je zorg.nl – Healthcare ratings platform
Rating flexibility at the core
For this Amsterdam-based start-up we've developed a web application that allows people to rate the healthcare services they received, but it also facilitates the people who are looking for the right healthcare provider in their region.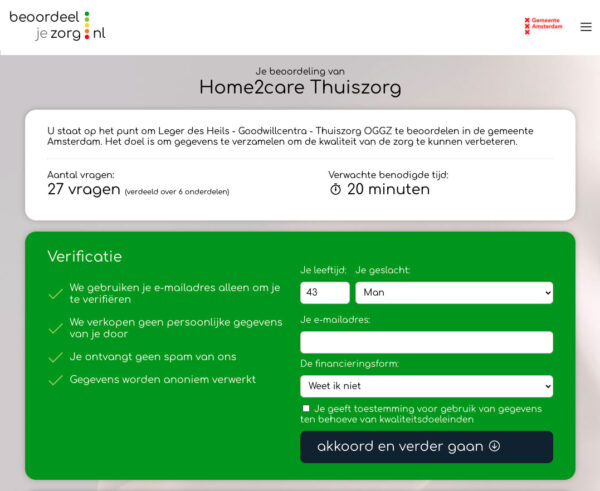 \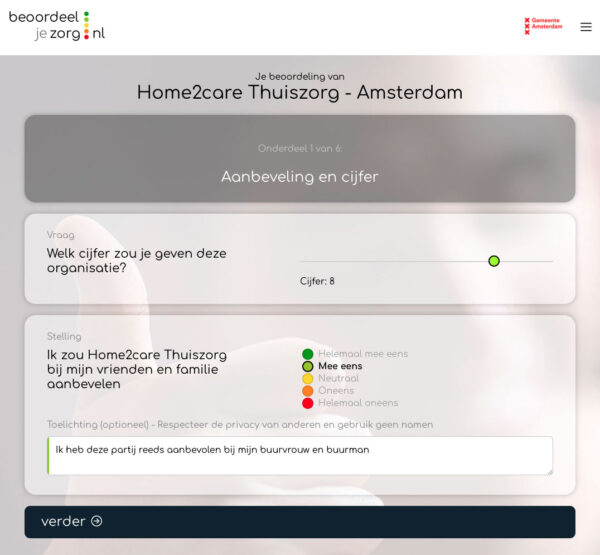 Emphasizing simplicity
For its users – the ones reviewing and the ones looking for reviews – we've created the ultimate user experience by emphasizing simplicity in the user interface. A complex system lies under the hood, yet it is transformed to an intuitive interface design for end-users and other user roles.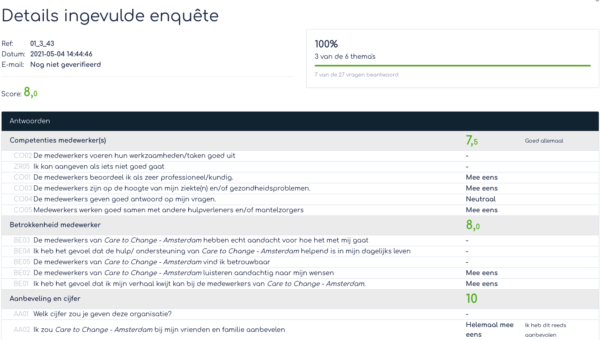 Dashboard and roles
For the company's management we've created a management dashboard that allows for the creation of surveys, questions, categories and the processing and visualisation of responses. Municipalities and healthcare providers are able to log-in and can view responses depending on their given permission.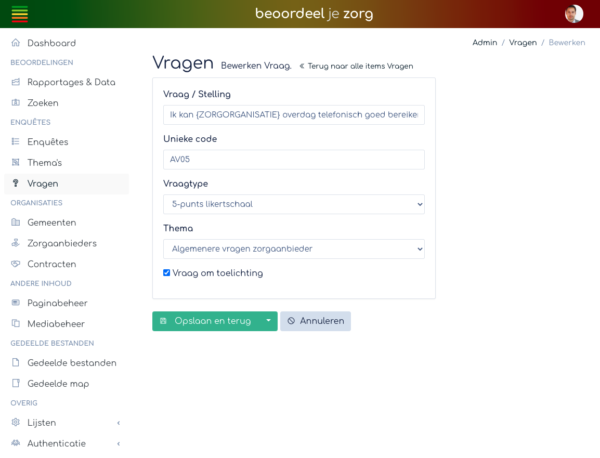 Privacy and security
The platform was built with respect for the privacy of users and is compliant with the GDPR (Dutch: AVG), using the privacy- and security-by-design principle.